CLOSED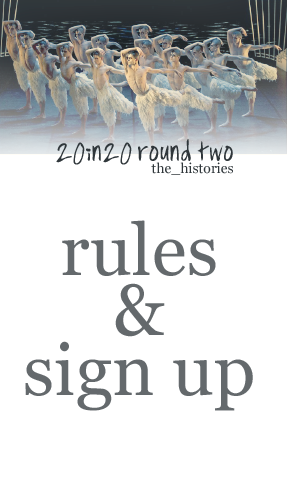 the_histories
second 20in20 challenge! I hope it goes as well as the first. I felt like doing something a bit different because I was in a very happy mood. The rules haven't changed since the last round, I pretty much just copied the same information over and edited it slightly.
You can claim the same thing as you did in round one but it would be more interesting if people did not but I will not decline these claims.
Oh! We finally have a new layout too! If anyone is having troubles with it not working please let me know.
(
Collapse
)
(
Collapse
)
(
Collapse
)